The Understated Stripe Silk Tie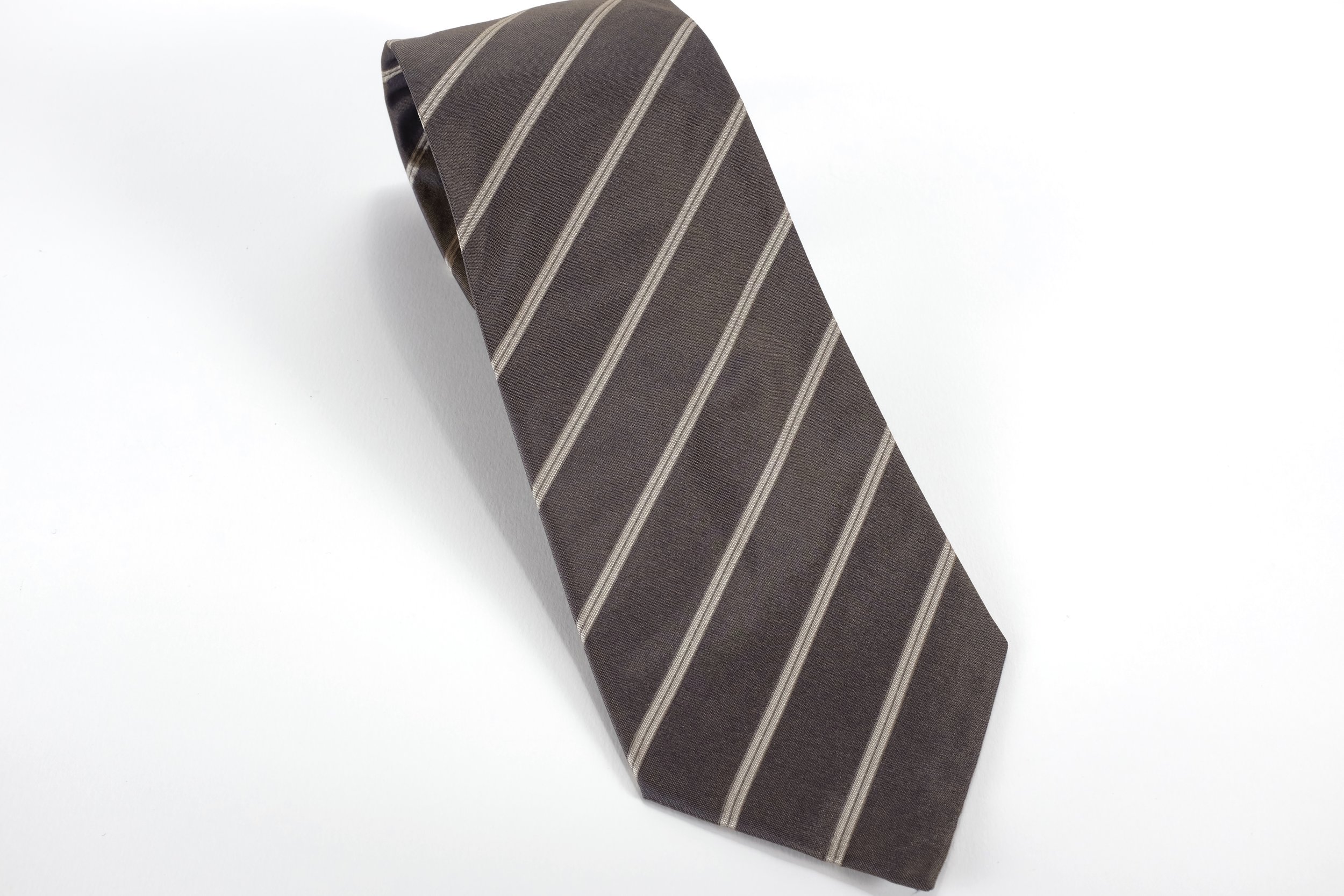 The Understated Stripe Silk Tie
The last one in this colour. More's the shame, perhaps hard to see in these photos but this silk fabric is blue shot with an earth brown. That is to say depending upon the light and angle it can appear as either colour.
An absolute favourite and sadly, the last one from the limited edition.
Delivered tissue-wrapped in one of our gift boxes.
sale
Our ties are a generous 60" (150cm) long and have a blade width of 3¾" (9.5cm).
Dry Clean Only
Made in England
100% Silk